How to Install WordPress Easily in 2020!
If you're new to web design/development or just wanting to get a website up and running as a hobby, then getting a website set up on the web can be a complex task. Although, it doesn't need to be. Bink Internet Services uses the Softaculous script library to make the installation of WordPress quick and easy for just about anyone.
According to W3Techs World Wide Web Technology Survey, it shows that as of the 1st of June 2020, WordPress is the number one most popular content management system.
As such, it is very important that the process that gets people up and running with the web's most popular and open-source content management systems available right now.
In this post, we will show you how to install WordPress through the easy to use Softaculous installer. We will also include the manual way to install WordPress later in this post.
How to Install WordPress With Softaculous
Step 1: Setup Your Web Hosting

Bink Internet has three different web hosting plans to choose from. Basic, Standard and Deluxe.
You can find the perfect web hosting plan to fit your needs here.
Once you have successfully signed up with us, go ahead and log in to your client area.
Once logged into the client area, select the Services tab.
After you have selected your hosting service, on the left hand side under "Actions" you will see the option to log in to cPanel.
Step 3: Select WordPress via Softaculous App Installer

Once you have logged onto your cPanel, scroll down to the bottom of the page and under the "Softaculous App Installer" tab you will be able to select WordPress.
Step 4: Install WordPress!

After selecting WordPress, click install now
After that, you will be met with options you'll need to fill out before installing WordPress.
First, make sure that you delete "wp" under the "in directory" tab. If you don't, your domain name would appear like this www.howtosetupwp2020.com/wp.
Unless you want this website to be under its own directory, you should delete wp so it appears as www.howtosetupwp2020.com.
Fill out the form, select your desired site name, your password, email address, etc.
After all of that is complete, select Install!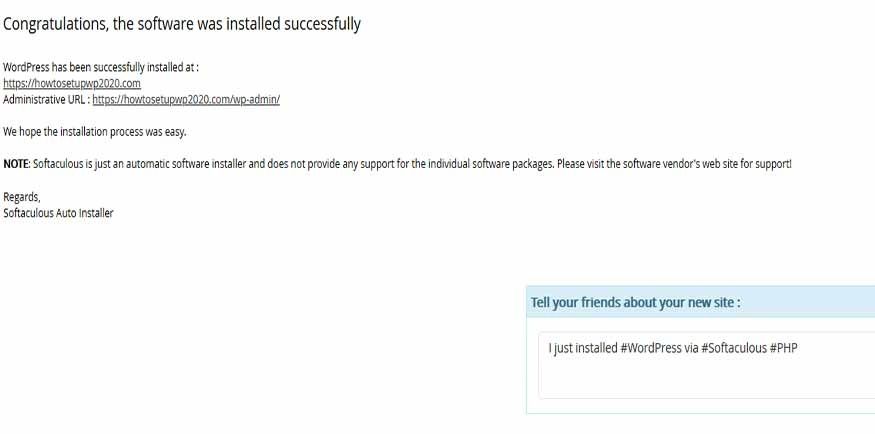 Step 5: Start Using WordPress!

After you have followed all the steps, you should be able to start using your WordPress website!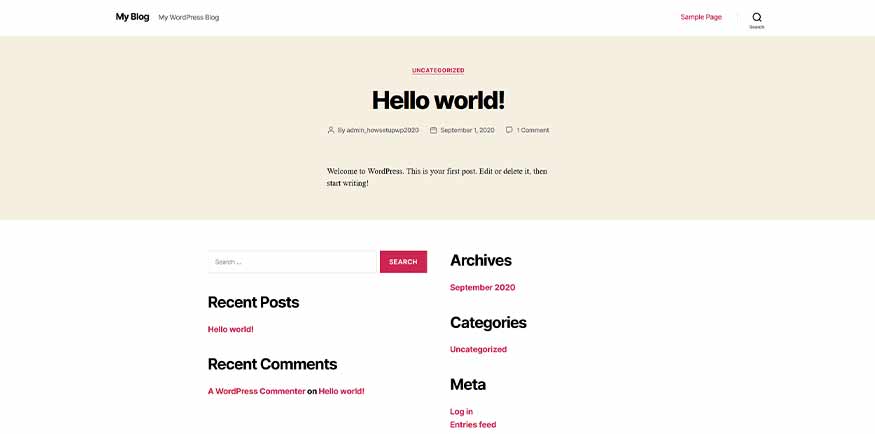 We hope you found this short tutorial useful and were able to easily and quickly get WordPress up and running on your domain!
If you enjoyed our article, please considering giving it a share! You can also find us on Facebook.
Bink Internet Services is an Adelaide owned web services business which provides a range of online services to small to medium sized businesses. Whilst we are located in Adelaide, South Australia, we service business owners all throughout Australia.
If you have any questions regarding hosting, web design, or any of our range of services, feel free to shoot an email to our friendly team on our Contact Us page.